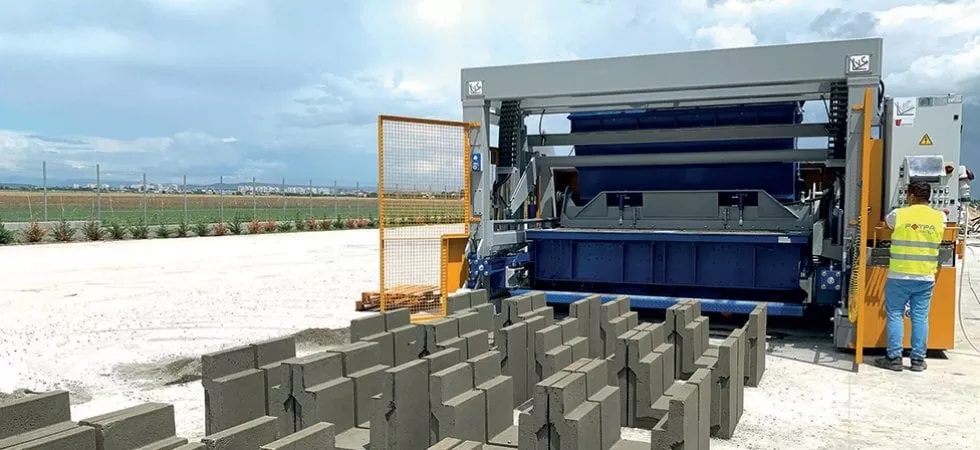 Expomat Srl, the company manufactures and sells state-of-the-art vibroforming machines for light prefabrication
A company from north-eastern Italy that brings innovation and high quality made in Italy to the international infrastructure market. Expomat srl, thanks to its registered trademark VibroCast™ and its strong technical skills, has succeeded in establishing itself in the consulting and marketing sector of machinery and accessories for light prefabrication. Expomat srl, already active in the sector for over twenty years and in the last five under the guidance of Federico Miani, has concentrated its activity in the production and marketing of vibroforming machines, machines that require simple infrastructures and that, manually operated by the operator, are able to reach production capacities much higher than the classic casting system on moulds positioned on the ground. And that's not all: the company has been able to interpret customer requirements in the best possible way, meeting complex product customisation needs and offering "custom-made" steel moulds produced exclusively by one of the most tested and well-known artisan companies in the sector in the Bergamo area. Translated with www.DeepL.com/Translator (free version)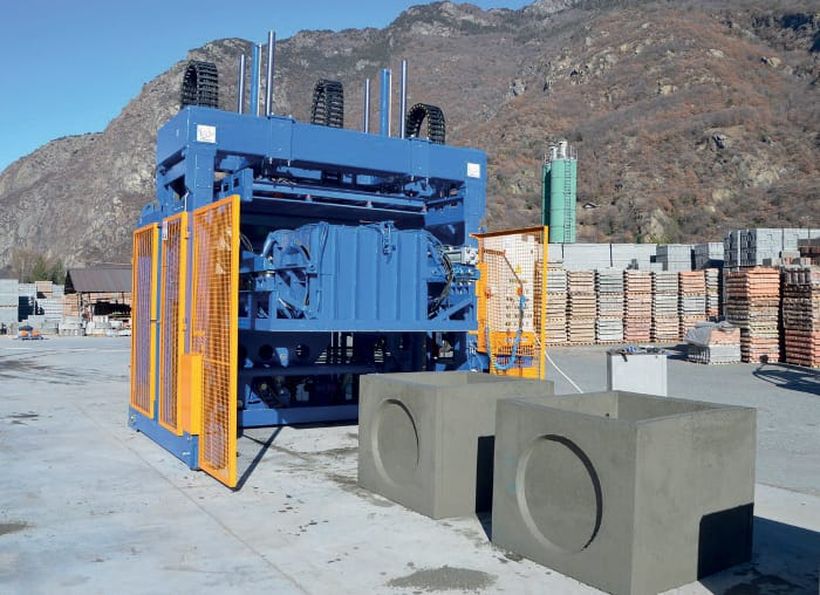 KEEPING UP WITH TECHNOLOGY
Expomat srl is a young and dynamic company, which today focuses on technological innovation and end-user satisfaction. This is why it has made the "research and development" department its flagship. Here, experienced technicians and professionals develop cutting-edge solutions which, once applied, add value to the machines. In addition, the increasingly diversified range of cases stimulates the company's staff to develop innovations to be applied to concrete vibrating processing, with the idea of patenting some of them in the future in order to submit them to the constantly evolving market. Tele-assistance, PLC with Inverter, automatic lubrication system for all parts subject to sliding or rolling, dedicated software for rapid and easy identification of consumable components, possibility of purchasing spare parts online in total autonomy and in a very short time: these are just some of the company's strong points.
A continually updated company that now offers the highest quality made in Italy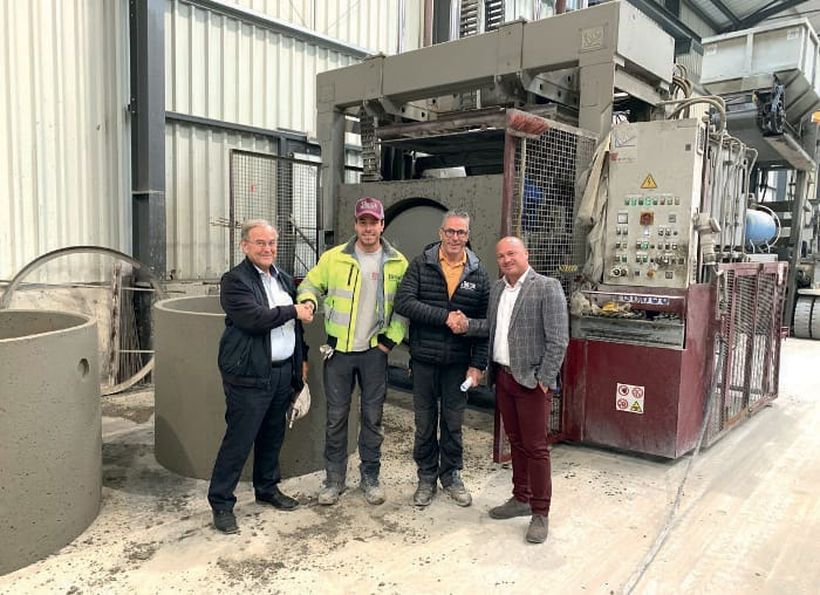 Timely assistance is a promise that Expomat srl is constantly committed to keeping: this is why VibroCast™ machines are equipped with communication systems between the machine and the company in Italy which, via an internet connection, allow immediate diagnosis of problems and avoid machine downtime, a factor particularly appreciated by customers. The sales network is made up of professionals who are always able to propose the most advantageous solutions adapted to the individual. With a view to streamlining the company, Expomat srl relies, thanks to the establishment of business partnerships, on a sales network and collaborators throughout the world, constantly updated and trained at headquarters. For the near future Expomat srl is interested in increasing commercial collaborations with Italian production companies that are distinguished by niche and high quality products, characteristics that are highly appreciated in foreign markets.
SOLUTIONS Sophisticated production facilities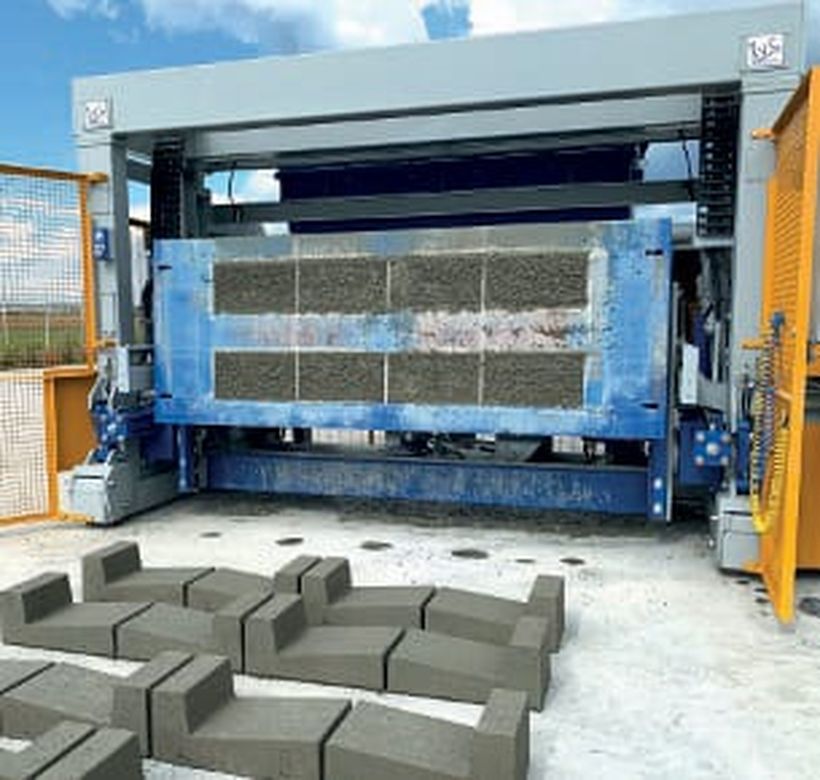 The most sophisticated and requested production plants are plants characterised by a stationary vibrating moulding machine equipped with a conveyor belt picking system, by machines able to position the demoulding platforms and to pick up the demoulded product with a system of mother and daughter trolleys, which position inside the warehouse the product to be matured and subsequently picked up according to programmable methods and times; all significant production data are recorded. The benefits are manifold and the number of staff involved in the process is reduced.
FOR EVERY USE The automatic self-propelled machine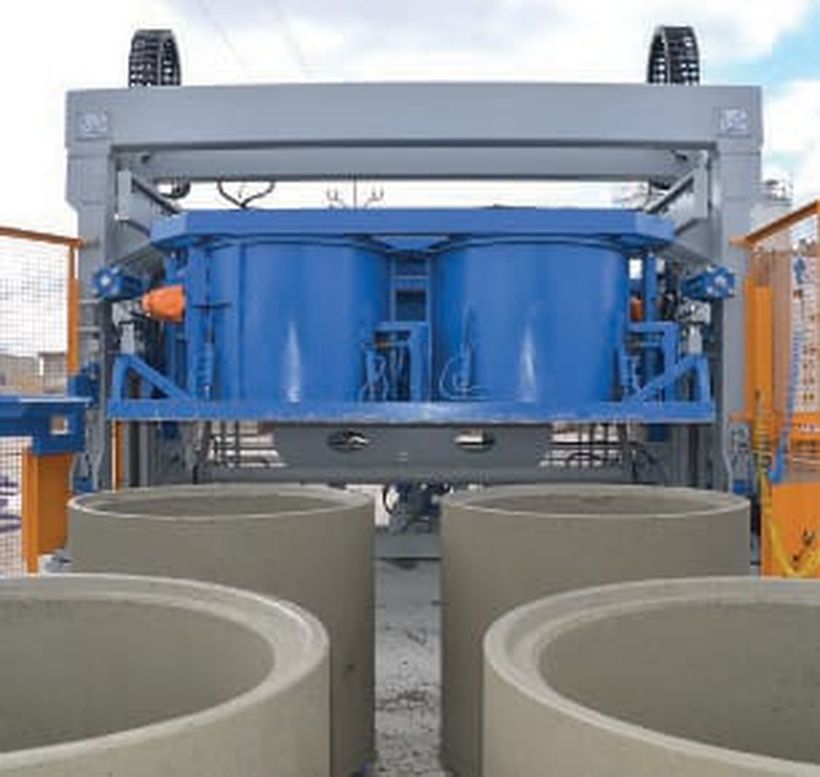 Sometimes production requirements call for a standard vibrating machine that can automatically manage the phases of concrete distribution, vibration and demoulding. In this case, the implementation of automation is easy, as the machine is already equipped with a PLC and panels that allow programming of the cycles. Operator safety is ensured by sensors that prevent the risk of crushing.
IN DETAIL Production line technologies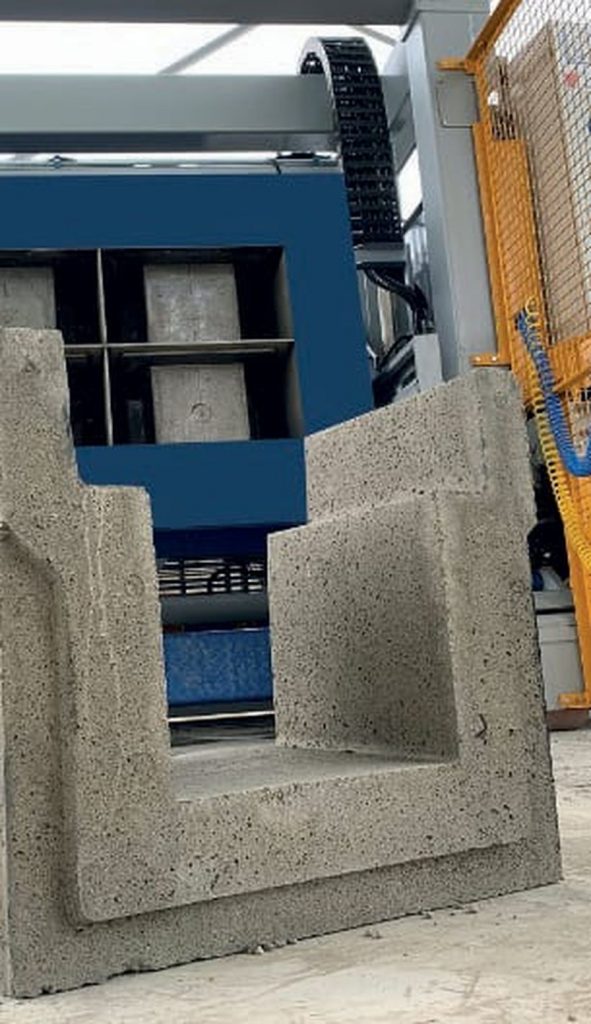 The technologies on VibroCast™ production lines can be easily integrated into industrial automation, making them part of the benefits dedicated to Industry 4.0 to boost productivity and improve working conditions and safety. The optional integrated software can be interfaced with production management systems, keeping consumption of raw materials up to date, thus improving the organisation of resources. The moulds are handcrafted because the mould design is strongly linked to production experience: knowledge of the materials (concrete and steel) and their behaviour during the manufacturing process is a know-how that is difficult to standardise in automatic procedures, a characteristic that makes us proud of the craftsmanship of Made in Italy. Vibrations are also distributed to allow optimum compaction.
THE INITIATIVE Supporting urban sanitation in Kenya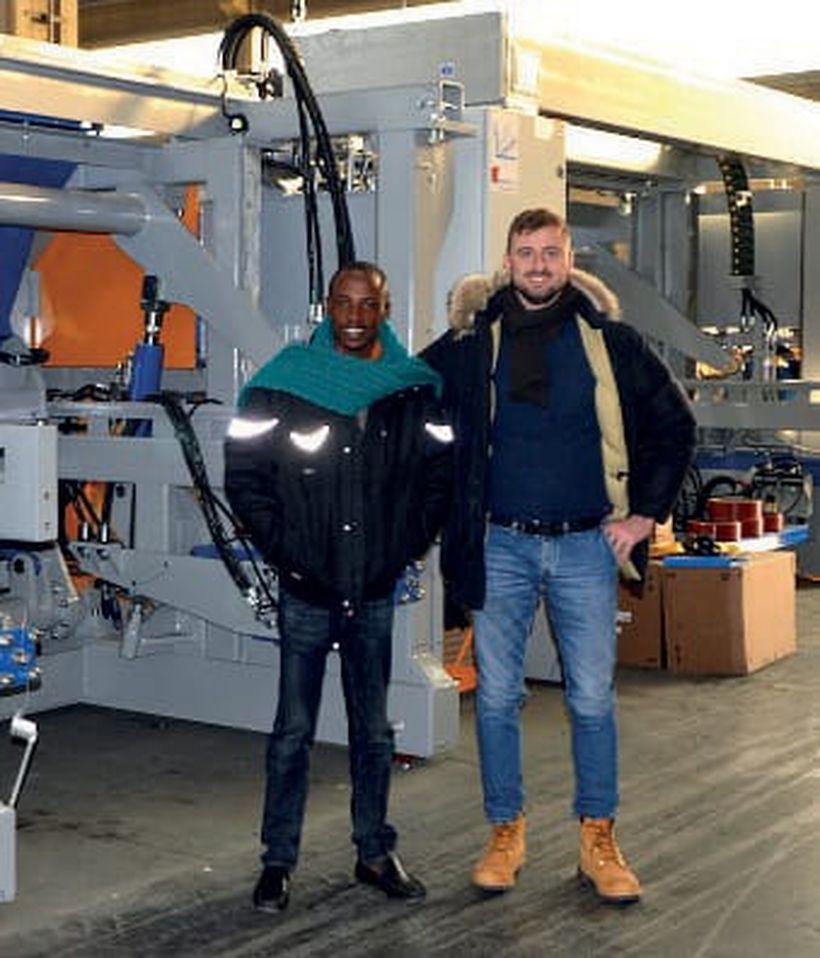 In fast-growing cities like Nairobi, only 30% of Kenyans have access to improved sanitation services with a basic level of hygiene. Sanergy, a social enterprise founded in 2011 has a circular economy approach that sustainably addresses all systemic gaps within the sanitation value chain in these cities. Sanergy's Fresh Life Toilet systems have been installed in 11 of Nairobi's informal settlements, using container-based liquid diversion technology that saves water and space. Collaboration with Expomat srl was essential to cope with the huge number of concrete products required to implement the project. The challenge was taken on by engineer Paolo Basadonna, who then supplied the most suitable machines and equipment.